The QUT app brings our campuses and uni life to the fingertips of students, staff, visitors and alumni anywhere, anytime. Find everything you need to know on the go to make uni life easier.
App Store download
Google Play download
Top features include:
integrated maps to help you find your way on campus
upcoming shuttle bus times and digital shuttle bus pass to help you get between campuses
current unit enrolment, course progress and GPA tracking
access to your online classes, learning materials and group discussions in Canvas
your exam timetable and final grades
important messages and notices
milestone tracking for higher degree research students
plus many, many more!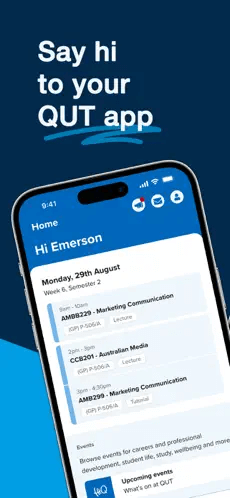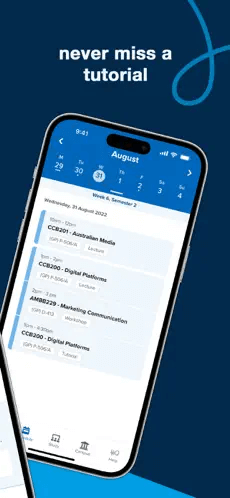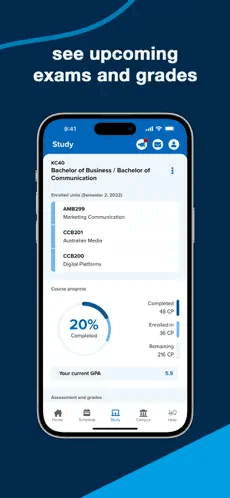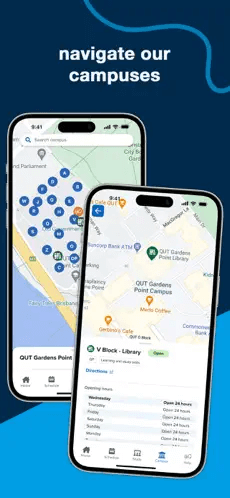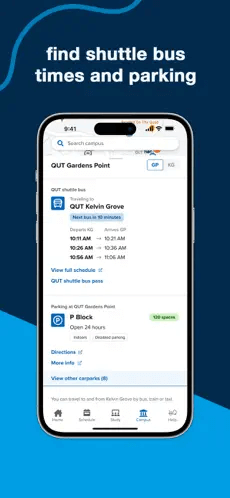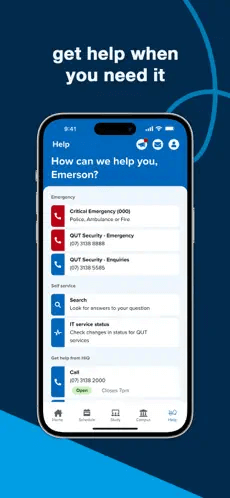 Providing feedback
Would you like to actively improve the QUT Mobile App?
Join the QUT UX Research Lab and help us create better experiences for the entire QUT community. You'll be invited to participate in design activities such as prototype testing, surveys and workshops.
We're continually working on improving the app and would love your feedback. Some recent updates include:
detailed opening times for libraries and HiQ through campus map
print credit balance added to user profile.
You can provide feedback at any time by using the 'Give feedback' link on the home page of the app, or via the feedback survey.